One of the biggest wonders of Asia, and the largest continent in the world, Asia is the vast mixture of cultures and ethnicity. A continent packed with intrigue, exploration, solace and spirituality that it has obsessed and bewildered travellers for centuries.
From ancient civilizations, historic trading routes such as ''The silk road'' linking the major ancient civilizations of China and the Roman Empire and world wonders such as the Great Wall of China and the Terracotta soldiers to the famous torii gates knows as Fushimi Inari Shrine in Kyoto, Japan. This continent has certainly no lack in history.
Back to the present, Asia today is home to some of the most beautiful skylines in the world with metropolitan cities such as Tokyo and Hong Kong being the perfect example for lustrous skyscrapers, magnetic trains and the latest technology. Asia is definitely a step ahead in the future and this ever-evolving innovativeness can make for some an extraordinary voyage!
Other cities such as Bangkok, Thailand and Ho Chi Minh, Vietnam offer a contrast between the past and the present. Extravagant shopping malls sit next to 200-year-old village home and temples share space with neon-lit bars and lounges.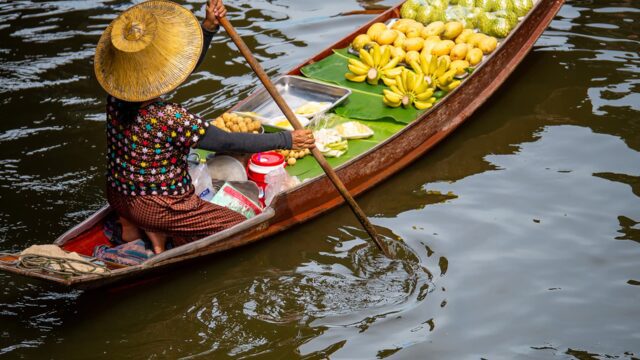 Outside the cities daily hustle and bustle, surround yourself with sublime coastlines to snow-capped mountains and wildlife. With luscious waterfalls, mountains and lakes Japan's highlight is definitely the iconic snow-capped peak & volcano Mt. Fuji. Another land of astounding natural beauty is Vietnam. From the breath taking Halong bay, a scatter of islands on emerald green waters from the Tulkin Gulf and grottos to the quite banks of the perfume river Hue city.
Asia also holds its share of secluded sandy beaches, From Ko Samui to Phuket in Thailand you'll find white-sand beaches with palm trees, coral reefs and whimsical turquoise waters.
And of course, one cannot leave Asia without having tasted one of the many famous authentic street-food stalls, browsed a food market for spices or a fine sushi restaurant!