The Caribbean definitely needs no introduction to anyone, as soon as you catch the name, one can imagine soaking under the sun on the boundless sandy white beaches and the crystal-clear azure waters. Green volcanic crests rise out of the ocean, tropical waterfalls, and palm trees and flowers are everywhere you look.
Every single island is home to some of the best beaches on this planet such as mesmerizing Pink Sand beach and the Paradise islands located in the Bahamas which is also known for the Atlantis resort, ideal for kids since one can find waterslides, walk-through shark tanks and more for the ultimate family fun or the secluded Darkwood Beach in Antigua for a tranquil romantic atmosphere.
Unspoilt islands such as Dominica labelled as the "Nature Isle of the Caribbean" known for the Boiling lake and Mero beach (the black sand beach) and St. Lucia known for its breath-taking beauty including the photogenic Piton Mountain, cruising the Caribbean islands that will give you a glimpse of paradise!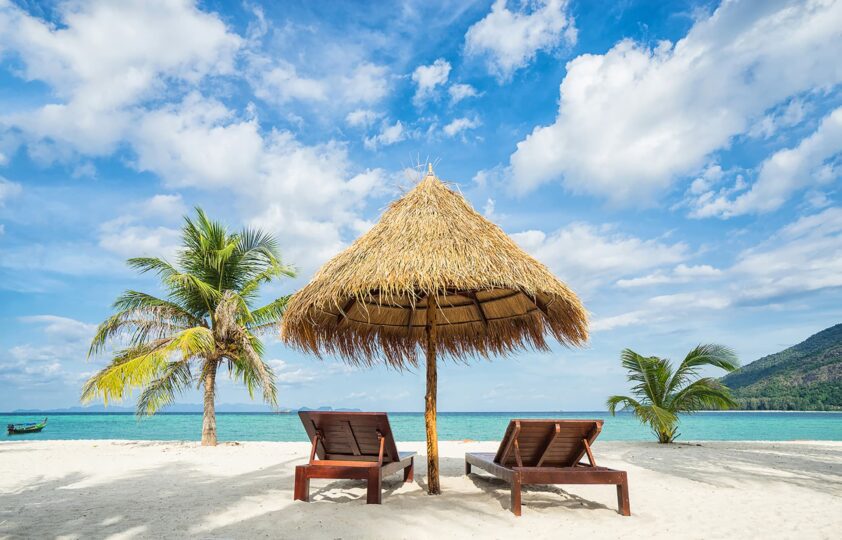 If you love marine life, the Caribbean Sea does not lack in praiseworthy snorkelling spots. From Treasure Point at the British Virgin Island harbouring colourful coral clusters and a vast marine population, this protected snorkelling site was once used by pirates and Turtle Reef in St Martin home to two turtle species, as well as a wide range of other marine species.
Collectively, the Caribbean is an island haven blessed with endless opportunities for unforgettable under water experience.
However, there is more to the Caribbean than sun loungers and cocktails. The region is rich in history, old forts and ruins with cities dating back 500 years to the first days of European influence and settlement.
Stroll down the vibrant boardwalk in Bridgetown, Barbados and admire finest examples of British Colonial buildings.
If in Curaçao be sure to cross Queen Emma Bridge floating on moveable pontoons extending the entrance to Curacao's St. Anna Bay, connecting Willemstad's Punda and Otrobanda quarters and admire the historic city's most distinctive feature, the bright red, blue, yellow and green shades of the buildings.