Perfect for a quick getaway or a longer voyage for all ages. The Mediterranean Sea is a medley of cultures, histories, art, architecture and cuisines. With luxurious cruise liners sailing from every corner all year round, including from our very own port, exploring the beauty, romanticism and authenticity of the Med has never been easier and more affordable. Whether you are embarking from one of these beautiful countries or it's part of your itinerary, both Western and Eastern Europe are undoubtedly captivating.
Starting with the Western part of the Mediterranean, home of the ancient icons such as the Colosseum, Vatican, Pompeii, the famous gondolas, high-end fashion houses and delicious gelatos we find Italy, being also the most ideal point of embarkation with numerous flights to and from Malta.
The most popular ports are Venice, Rome, Savona, Bari & Naples and we must not forget Palermo, Sicily.
Next stop, Barcelona! Under the Iberian sun and boasting a reputation as one of the most attractive cities in Europe.
Cruisers from around the world choose this city as one of their stops known for its architecture and art to see the iconic Sagrada Família church, try a local authentic paella and roam La Rambla! And for the ones that can't get enough of the Spanish spirit, the stunning Palma De Mallorca island. From the awe-inspiring gothic cathedral, medieval streets lined with aristocratic townhouses, baroque churches and markets.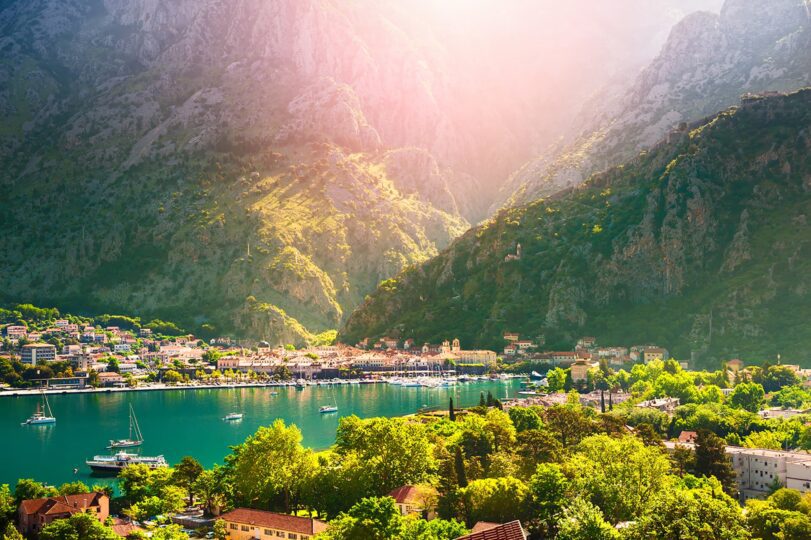 Last but not least, we find Cannes, France. The little town on the famous Côte d'Azur is just beautiful to explore on your own as you walk past the designer bars, couture shops and palaces of La Croisette, however many cruise lines also offer excursions to Nice, Monaco & Monte Carlo!
Crossing all the way to the East, the Acropolis, blue and white roof tops, crystal water and white sandy beaches welcome you to Greece and its islands.
Surround yourself with the medieval walled city of Rhodes, fall in love with the majestic beauty white Cycladic houses that line the cliff tops and breath-taking sunsets of Santorini or party in the booming nightlife of Mykonos.
The scent of pressed olives, monasteries covered in bougainvillea, and fortresses that rise the deep blue sea have made the Greek archipelago a summertime favourite.
It's not rare, that your Greek islands cruise also makes a call to the gem of the Adriatic, Croatia. The extraordinary island-speckled coastline is undeniably its main attraction. Dubrovnik's and Splits unique setting, sapphire waters in the shade of ancient walled towns, dazzling white pebbly beach and mountain views are astonishing.
One thing is sure, that no matter how many times you decide to discover the Mediterranean Sea you will always find a new city to wander in and a new ship to embark. And be sure to add a few days pre or post your cruise for some extra exploring!