Beauty lies within the heart; this saying is the true definition of central Europe. Mountains, forests and lakes grace the outskirts of picturesque quaint tows and cities rich with opulent architecture.
For those with an eye for historic buildings, Poland boasts the loveliest squares of picturesque cities such as Kraków Main Market Square, Europe's largest medieval marketplace. Equally magnificent is Wawel Royal Castle, on a hill above the Old Town. Poland's history goes back to the 10th century, including the Auschwitz concentration camp memorial.
If you wish to step into a real-life fairy tale, then Prague should be your next destination, Architecturally stunning city with a combination of impressive castles and medieval buildings, cobblestone streets and pastel-coloured buildings.
Stroll down Charles Bridge gazing at the baroque statues that line the parapets and stop to admire the Vyšehrad fortress, topped by its trademark twin-spired church.
Winter may not be everyone's favourite, but the Christmas card scene and with snow frosted mountains and forests is. Innsbruck, Tyrol's capital makes a spectacular leap between the skiers traversing the slopes and architectural gems like the famous Golden Roof, the Innsbruck City Tower, the Court Church and the Imperial Court Palace.
A holiday in Tyrol would not be complete without a visit to Wattens-based Swarovski Crystal World and if you're planning to visit in September don't forget the famous beer festival.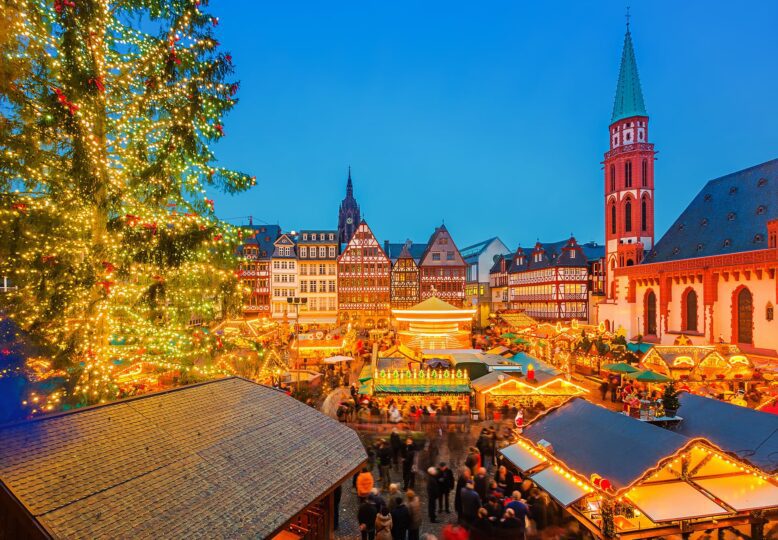 In Austria one day you're photographing alpine summits, the next you're wandering around imperial Vienna or sailing through! The Danube is one of the world's most storied rivers and one of its longest too, flowing for a staggering 2,860km through ten countries, from the Black Forest of Germany to the Black Sea of Romania.
For many people, the Danube is all about a Budapest river cruise, and as the river continues downstream it goes right through the Hungarian capital. The 'Pearl of the Danube' is a haven for culture lovers; Buda Castle houses the National Gallery, the largest public collection of Hungarian art and the iconic Parliament Building houses the Hungarian Crown Jewels.
One of the most popular attractions in central Europe are the Christmas markets. Picking up shiny handmade ornaments to take with you home, sipping mulled wine and listening to carols definitely defines getting into the Christmas Spirit.
Countries like Germany, Belgium, Netherlands and Hungary host the some of the most beautiful Christmas markets. And while your there try one of the most popular attractions in many squares across Europe, the romantic horse-drawn carriage ride is definitely a wonderful way to tour the city centre!