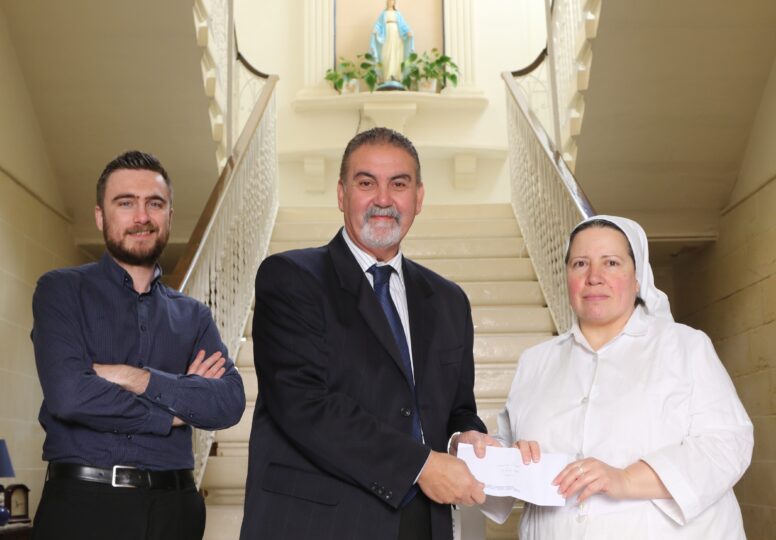 A Donation To The Ursuline Sisters
Orange Travel Group & SMS Group last dress down was coordinated in support of the Ursolini Sisters in Tarxien who operate a children's creche. Their work is essential within the community and we are proud to have helped them out monetarily & with four dehumidifiers for the winter months.
The Ursuline Sisters were inspired by St Angela Merici who directed a number of young women, known as "The Company of St Ursula", for 70 years. The congregation was subsequently set up in Malta by Mgr Isidoro dei Conti Formosa in 1887 with the aim of taking care of poor and abandoned children.
St. Rita Home is located at 5, Manwel Buhagiar Street, Tarxien. They can be contacted on 21677992 or 21672693.
Picture above from (L to R) Mr Marco Schembri (SMS Group), Mr Paul Pizzuto (Executive Manager for SMSMondial) & Madre Denise Darmanin